Continuing Education (CEU)
CES and MET Certification Workshops*
Presented by Jay Halaj, Ph.D. and Kenneth Shultz, Ed.D.
Our seminars review the research, regulatory status and clinical applications of CES and MET, safe and increasingly popular non-pharmacological modalities for the treatment of anxiety, depression, insomnia and pain. CES combines exceedingly well with CBT, EMDR and biofeedback therapies and can be invaluable as a clinical tool of every mental health practitioner.
The workshop includes discussion of several patient case studies from a clinical psychology practice and also explores the role of CES in the process of memory reconsolidation with exciting new implications for psychological trauma treatments.
Throughout the workshop, detailed information is provided on how to incorporate CES into clinical practice. Ample time for questions is available. Additionally, certificates of proficiency in Alpha-Stim® CES and MET from Electrometrical Products International, Inc. are awarded as part of this workshop.
Primary learning objectives:
To gain understanding of selected history and theories of electromedicine as they relate to CES and MET.
To gain understanding of the FDA regulatory status of CES and MET, and fundamental differences in the characteristics and clinical use between CES and MET, and other electromedical modalities indicated for the treatment of mental disorders and pain.
To gain understanding of the research, including clinical trials, and postulated mechanisms of action of CES and MET.
To gain understanding of the general principles of using CES in a clinical practice.
To explore issues that arise in clinical practice by exploring actual clinical vignettes.
To explore a new explanatory model of CES in the context of theories of brain neuroplasticity and memory reconsolidation.
To gain understanding of the basic protocol of administering CES.
To gain understanding of the basic protocol of administering MET.
Workshops
Tuition: $150.00/$120 by early registration deadline

NOTE: 50% tuition refund if cancelled two weeks prior to seminar; no refunds thereafter.
* Available CEUs
Approved by NASW (Oregon Chapter) for 7 hours of clinical CE.
Provider Resources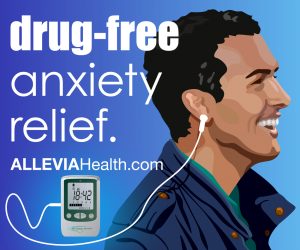 Product Categories
Search Products